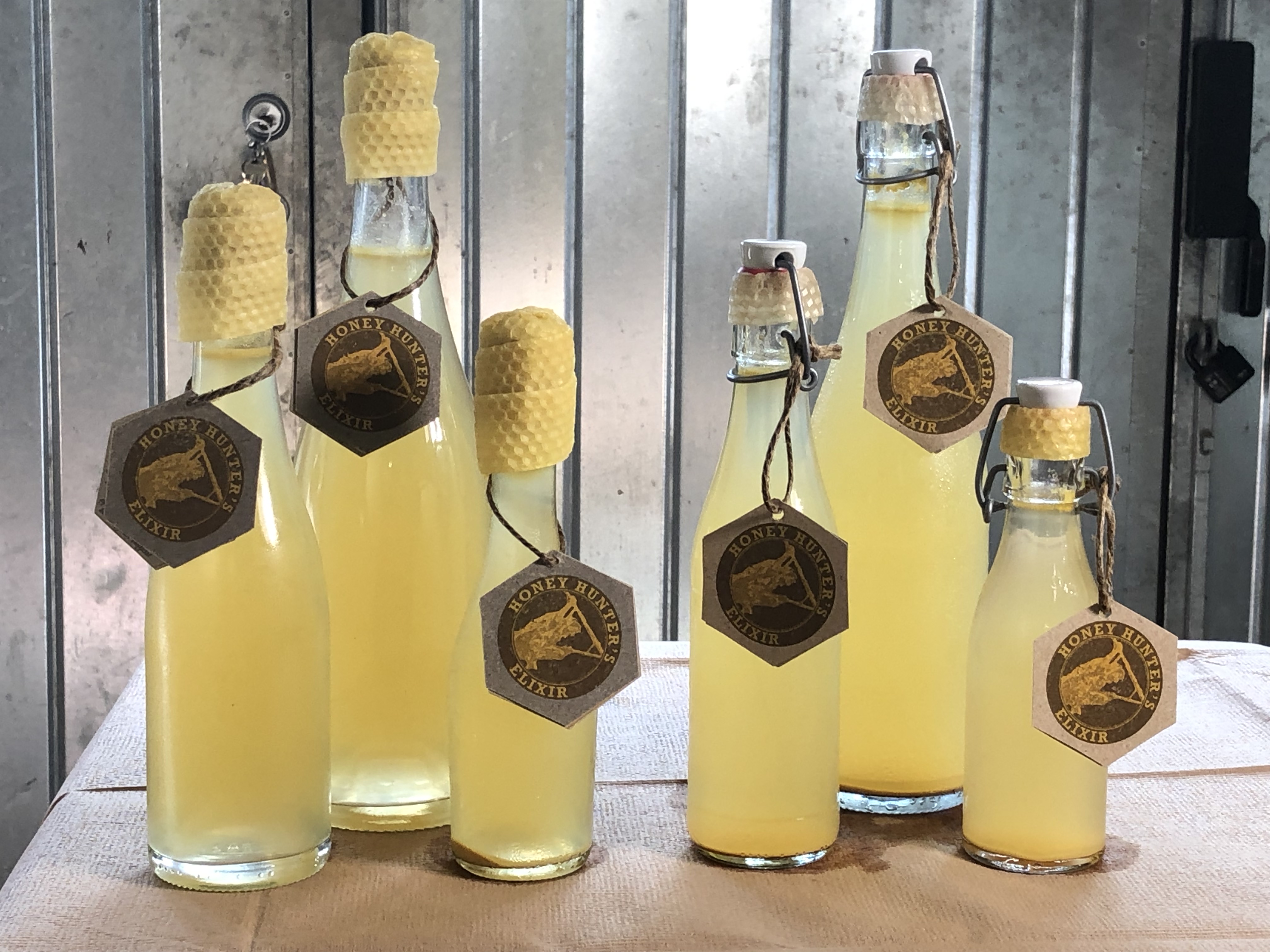 I somras träffade jag.
Tobias och Alejandra är forskare med doktorsexamen i livsmedelsteknologi vid Lunds universitet. Där driver de en egen forskargrupp vid Medicinska Fakulteten bara på binas mjölksyrabakterier.
De serverade den här champagnen på Kåseholms slott och Daniel Berlins fest Outstanding in the field. Det är ett naturmjöd med det unika mikrobiom från vildbin, som de forskat fram under  ca 15 år. De berättade också om sin produkt H13 Essential som skulle vara och fungera som ett kosttillskott till de som lider av Chrons och Ulcerös Kolit, eftersom jag haft Ulcerös kolit under många år, med de konsekvenser som kroniska sjukdomar ger så var jag villig att testa redan igår. Någon dag efter så fick jag ett paket att prova. Jag bestämde mig för att sluta ta mina magmediciner dag 2, inget har imponerat lika mycket på mig som H13 essential. Som om inte det vore nog så har mina tider på löpträningen förbättrats enormt, i H13 essential finns det också bipollen som innehåller massor med aminosyror. Så det är inte bara livsnödvändigt vid svårläkta sår och sjukdomar, det är även en otrolig prestationshöjare.
Och den 5:e November har ni möjligheten att komma och lyssna på forskarparet här på gården. Vi är givetvis också återförsäljare av produkterna.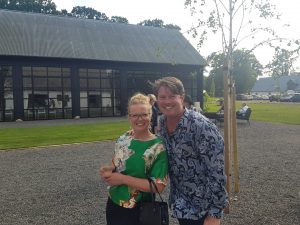 En bild från festplatsen, outstanding in the field.